We are delighted to share with you some updates with our CBSI Board Members.
Jeff Wu

Appointed as global CEO of Symbio
Jeff Wu has leveraged his 20-plus years of product development, P&L management, globalization strategy, corporate marketing and operation experience in large and small enterprises as the Chief Executive Officer of Symbio, a global leader in innovative IT services.
Symbio is the global leader providing innovative IT services with insight and strategy, in forms of design and research, software development, quality assurance, globalization, R&D operations, systems management and support operations for over 400 customers worldwide, by delivery teams in Greater China, Europe, and USA.
Yong Liu
Appointed at Vice PresidenManaging Director of Fosun Group
Dr. Yong Liu is Vice President of Fosun Group managing TMT investments and acquisitions in the US. Prior to joining Fosun, Yong was a partner of WI Harper Group managing its global TMT venture investments. He also worked as head of Lenovo and Baidu strategic investment and partnership in the Silicon Valley, and advisor to Legend Holdings and Cybernaut's early stage investments in SV tech startups. He originated major cross-border M&A deals including Lenovo-Moto acquisition. He co-founded Lenovo LeFund in 2010 and Lenovo Tech Seed Fund in 2012. Some of his earlier VC investments include Zaker, SmartX, Windyvale, Avaamo, Owlii etc. He was awarded US China Cross-border Pioneer Investor in 2016 and Investor of the Year in 2017 by Silicon Valley Innovation and Entrepreneur Forum. Yong holds a B.S. and a M.S. in Computer Science from Nanjing University, and a Ph.D. in Computer Science from Indiana University Bloomington.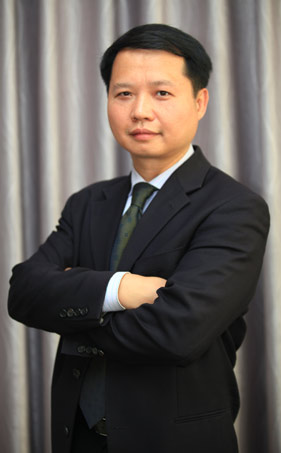 David Chen
Appointed as Chairman of HYSTA
Mr. Chen is co-founder and former Vice Chairman & President of VanceInfo, one of the largest China based IT services firms. He oversaw strategy and daily operations between 2001 and 2010. Before going public in 2007 at NYSE, it was backed by prominent VCs including DCM, Sequoia Capital and Legend Capital. Now he is serving as Strategic Advisor for Pactera, which is the result of merger between Vanceinfo and hiSoft. Prior to co-founding VanceInfo, David held multiple management and technical positions at Crossworlds, KPMG Consulting, Oracle and UCSF Cancer Center. David is passionate about fostering the spirit of entrepreneurship and technological innovation across China and the US and he is a board member of HYSTA, a nonprofit organization dedicated to entrepreneurship and leadership among Chinese professionals and entrepreneurs in Silicon Valley. He is also an active angel investor and advisor in the emerging area of Internet that combines the power of Internet with traditional industries such as Financial Services, Healthcare, Smart Hardware, etc.
HYSTA 华源 (Hua Yuan Science and Technology Association) is a professional organization aimed at connecting outstanding scientists and scholars, industry leaders, professionals, investors and entrepreneurs who wish to promote business and ideas, foster professional leadership, facilitate cross—cultural exchange and deepen beneficial U.S.—China business collaboration. Carrying on its three main missions — leadership, entrepreneurship and cross—border collaboration, HYSTA strives to help its members fully leverage the resource of the community and excel in their career and business.
Marshall Meyer
Won Haier's award for academic contribution to the Haier "Rendanheyi" management model
Marshall W. Meyer is Tsai Wan-Tsai Professor of Management Emeritus in the Wharton School of the University of Pennsylvania and senior adviser to the Haier Group.
Haier is the world's largest home appliance company, today number one in China and, with the acquisition of GE Appliances, also number one in the US. Haier is also an internet company, rapidly innovating in smart appliances and in medical technologies and technologies delivering clean air and water to millions in China and overseas.
The Rendanheyi management system upends traditional business organizations. Under Rendanheyi, the building blocks of the organization are teams or micro-enterprises responsible for bottom-line financial results and paying their people for results. Micro enterprise owners, who are also their managers, contribute substantial equity to their m/e's.