Silicon Valley Asia Business Talks
Interviewing Asian Immigrant Business Leaders​
We are proud to announce the launch of the Asian Immigrant Business Leader Interviews. The program is sponsored by the University of San Francisco Center for Business Studies and Innovaiton in Asia Pacific (CBSI-AP). This public interview program features conversations with high-achieving Asian business leaders and entrepreneurs, including Lip-Bu Tan, executive Chairman of Cadence Design; Sunny Bedi, CTO/CDO of SnowFlake; Rekhi Kanwal, the 1st Indian entrepreneur who took a VC-backed company to IPO in the U.S. and a cofounder of TiE; Anita Manwani, former HP/Agilent senior executive, an entrepreneur and the President of Tie Silicon Valley; Larry Li, founding partner of Amino Capital, an early investor of Zoom and a member of the prestigious Forbes Midas list for top Seed investors; Sonu Ratra, Co-founder of Akaraya and Chairwomen of Silicon Valley Leadership Group Foundation; plus successful serial entrepreneurs, mentors, etc.
Our interviews not only share the success and wisdom of high-achieving Asian Immigrant business leaders but also provide inspiration to Asians and other people. Furthermore, our interviews promote the contributions of Asian immigrants, combat anti-Asian crimes, and foster the creation of a  just and inclusive society in the U.S. 
Below, we included two sample videos of our interviews. The chart at the end shows a partial list of immigrant business leaders/entrepreneurs we have interviewed thus far.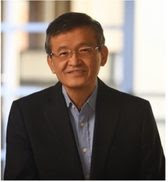 A partial list of Asian immigrant business leaders we interviewed so far.