GLOBAL STUDENTS AMBASSADOR PROGRAM
The Global Student Ambassador Program (GSAP) is designed to provide future leaders with opportunities to develop business and cultural capabilities of and immersion experience in the Asia-Pacific region. The GSAP was commenced in 2016 by the China Business Studies Initiative (now CBSI-AP) to nurture the University of San Francisco (USF) students in their professional and personal development related to innovation, entrepreneurship, and knowledge of the Asia-Pacific business community.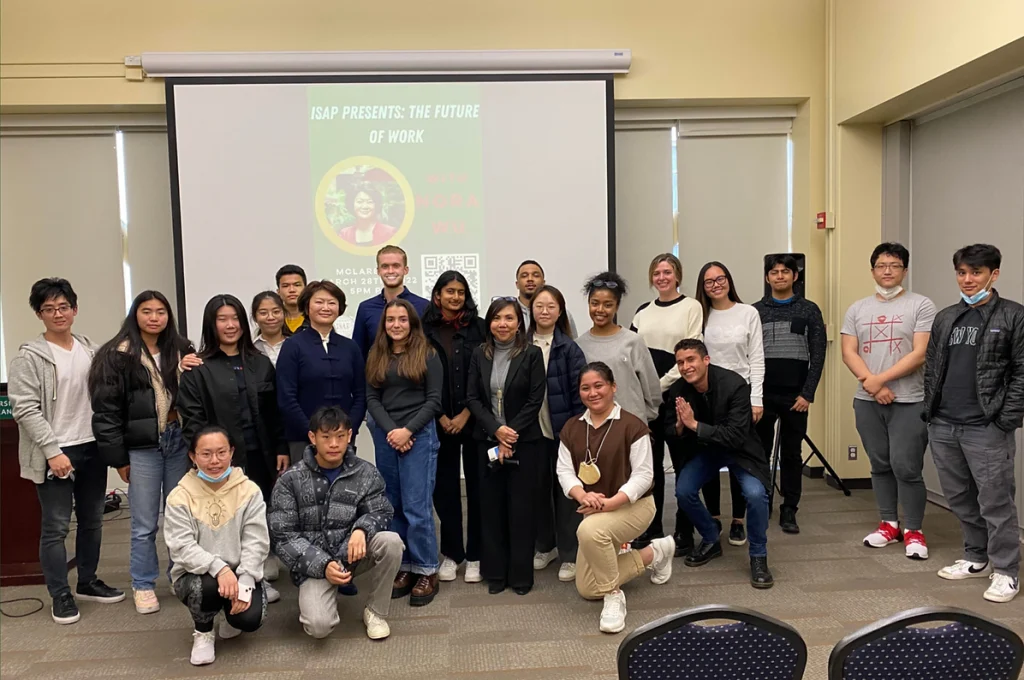 What are the Benefits of GSAP Membership?
GSAP members will: 
●     Receive a program fee waiver for the China Academic Global Immersion (AGI) course for experiential learning. 
●     Receive opportunities to apply to exclusive scholarships to fund academics, internships, and gain global immersion experiences.
●     Gain a broad knowledge of the Asia-Pacific region and its rising significance both as a leader of innovation and as an indispensable partner for the U.S. and the world.
●     Share knowledge and develop friendships with like-minded peers at USF and in universities across the Asia-Pacific  as they explore common interests in entrepreneurship, innovation, sustainability, and more.
●     Develop their professional network and career prospects by gaining exclusive and valuable internship and field trip experiences at the CBSI-AP network firms. 
●     Have opportunities to participate in national and international competitions where they can learn about global trends, hone their presentation and other professional skills, and explore topics such as entrepreneurship and sustainability.
GSAP Member Achievements:
Spring 2022: GSAP Member, Sanjana Sukumar, Awarded Very First Vivien Wang Scholarship Fund
Spring 2022: Second Place Winner at the Global Solutions Sustainability Challenge 
Fall 2021: Second Place Winner at the Emerald Publishing ICRA International Case Competition
Interested in Becoming an GSAP Member?
USF School of Management students with a strong interest in learning about or enhancing their knowledge and skills related to professional development, networking, and innovation in the Asia-Pacific region with strong academic standing are welcome to apply.  Please complete the online application form here. For any questions, contact cbsi@usfca.edu.