Ker Gibbs – "Selling to China: Stories of Success, Failure, and Constant"
The Center for Business Studies and Innovation in Asia-Pacific (CBSI) cordially invites you to join Ker Gibbs, CBSI Executive-in-Residence and past president of the American Chamber of Commerce in Shanghai, in conversation with Dr. Sean Randolph, Senior Director of the Bay Area Council Economic Institute.
Drawing from his acclaimed new book Selling to China, Ker will discuss opportunities and challenges facing foreign businesses in China. He'll share fascinating insights and stories, such as why social media giants such as Facebook and Twitter are kept out of China while others thrive, and how one tweet about pro democracy protests in Hong Kong led to hundreds of million dollars of lost revenue and nearly shuttered the NBA in China.
CBSI-AP Video Introduction
The Center for Business Studies and Innovation in the Asia-Pacific (CBSI-AP) informs and equips current and future leaders with cutting-edge business knowledge and practices. With a focus on innovation and entrepreneurship, the Center leverages its unique location in San Francisco and Silicon Valley to facilitate broader and deeper interaction between the academic, business, and broader communities in the U.S. and the Asia-Pacific. 
CBSI-AP 
is the San Francisco/Silicon Valley-based thought-leader, learning hub, and bridge builder for the U.S. and Asia-Pacific business communities.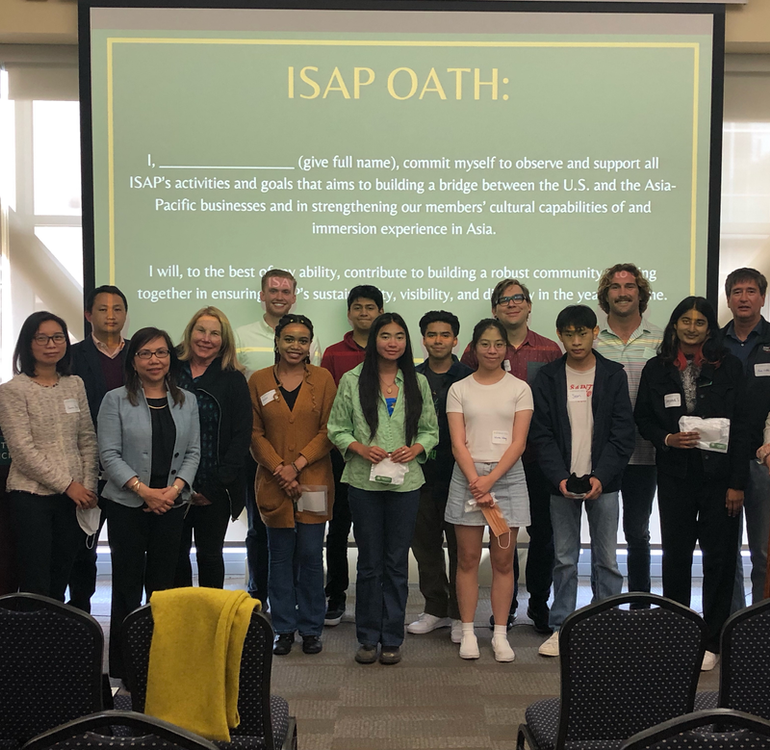 Global Student Ambassador Program
GSAP is designed to provide future leaders with opportunities to develop business and cultural capabilities of and immersion experience in the Asia-Pacific region. The GSAP was commenced in 2016 by the China Business Studies Initiative (now CBSI-AP) to nurture the University of San Francisco (USF) students in their professional and personal development related to innovation, entrepreneurship, and knowledge of the Asia-Pacific business community.