Center for Business Studies
and Innovation in Asia-Pacific
(CBSI-AP)
USF LAUNCHES ITS NEWEST RESEARCH CENTER
In Remembrance of Wayne Wang
Dear Friends and Colleagues,
It is with deep sadness and a heavy heart that we inform you of the passing away of our colleague and friend Mr. Wayne Wang. We will miss him more than words can express.
Wayne was instrumental in the launch of the University of San Francisco Chinese Business Studies Initiative in 2014, the predecessor to the Center for Business Studies and Innovation in Asia-Pacific (CBSI), and served as the founding chairman of the CBSI Advisory Board. He continued to serve as a board member as the Center's focus expanded beyond just China, actively helping the Center fulfill its mission of building bridges that connect students, researchers, and Asia-Pacific business communities.
CBSI-AP Video Introduction
The Center for Business Studies and Innovation in the Asia-Pacific (CBSI-AP) informs and equips current and future leaders with cutting-edge business knowledge and practices. With a focus on innovation and entrepreneurship, the Center leverages its unique location in San Francisco and Silicon Valley to facilitate broader and deeper interaction between the academic, business, and broader communities in the U.S. and the Asia-Pacific. 
CBSI-AP 
is the San Francisco/Silicon Valley-based thought-leader, learning hub, and bridge builder for the U.S. and Asia-Pacific business communities.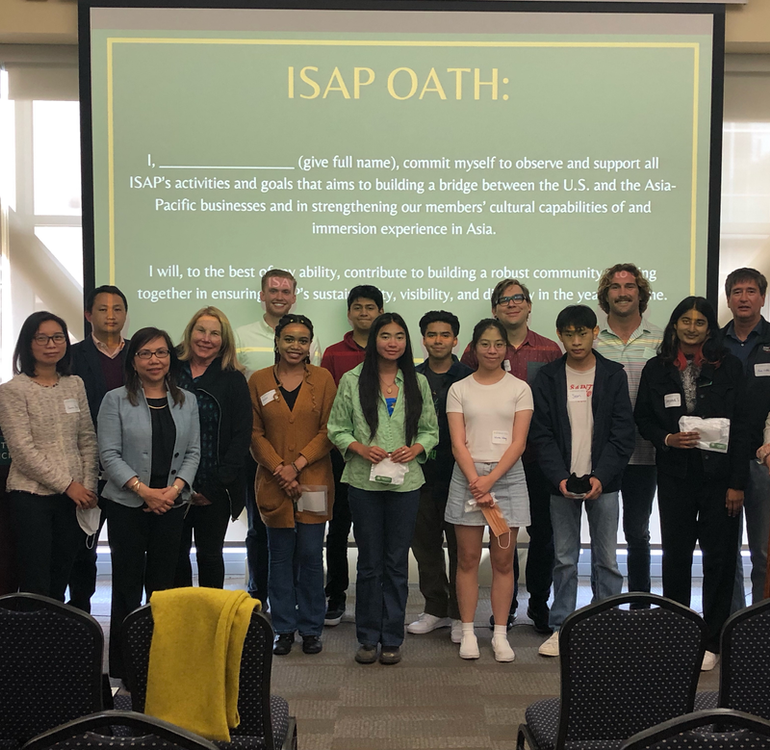 Global Student Ambassador Program
GSAP is designed to provide future leaders with opportunities to develop business and cultural capabilities of and immersion experience in the Asia-Pacific region. The GSAP was commenced in 2016 by the China Business Studies Initiative (now CBSI-AP) to nurture the University of San Francisco (USF) students in their professional and personal development related to innovation, entrepreneurship, and knowledge of the Asia-Pacific business community.