Center for Business Studies
and Innovation in Asia-Pacific
(CBSI-AP)
USF LAUNCHES ITS NEWEST CENTER
Join us for the end-of-year party onFriday, December 9 from 5:30 – 7:30 pm in Madonna Lounge (Malloy Hall Lobby).
With more to come next semester, we want to take the opportunity to induct our new members and celebrate ISAP. We will be releasing scholarship information, touring the new CBSI-AP and ISAP offices, and food and drinks will be provided. If you bring a guest you will be entered into a raffle for a special prize!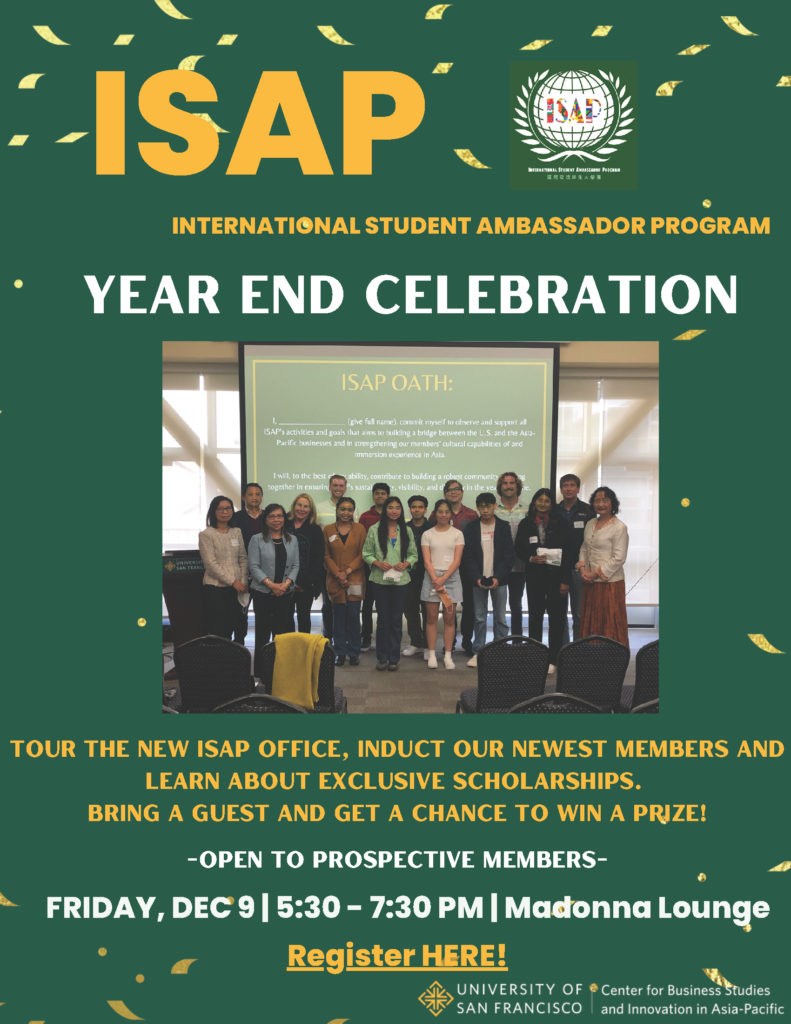 CBSI-AP Video Introduction
The Center for Business Studies and Innovation in the Asia-Pacific (CBSI-AP) informs and equips current and future leaders with cutting-edge business knowledge and practices. With a focus on innovation and entrepreneurship, the Center leverages its unique location in San Francisco and Silicon Valley to facilitate broader and deeper interaction between the academic, business, and broader communities in the U.S. and the Asia-Pacific. 
CBSI-AP 
is the San Francisco/Silicon Valley-based thought-leader, learning hub, and bridge builder for the U.S. and Asia-Pacific business communities.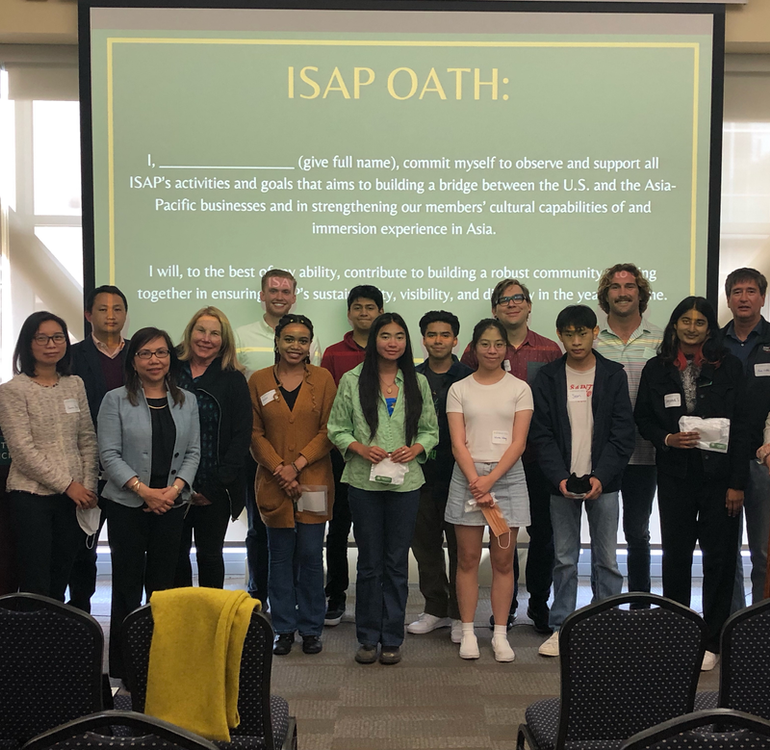 International Student Ambassador Program
ISAP is designed to provide future leaders with opportunities to develop business and cultural capabilities of and immersion experience in the Asia-Pacific region. The ISAP was commenced in 2016 by the China Business Studies Initiative (now CBSI-AP) to nurture the University of San Francisco (USF) students in their professional and personal development related to innovation, entrepreneurship, and knowledge of the Asia-Pacific business community.