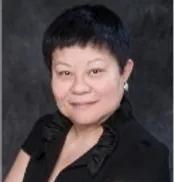 CBSI Advisory Board Member
Ms. Jenny Hsui is a founder of ChinaVest Limited, the first Venture Capital company established in China in the early 1980s   She is one of the most experienced private equity investors in China. With more than 20 years of hands-on business experience in Greater China, Ms. Hsui has seen the development of modern China from its early days in the late seventies to today.   She has overseen and exited more than 25 ChinaVest investments and played an integral role in the organization and success of ChinaVest's M&A advisory business. 
​Ms. Hsui currently serves on several corporate and non-profit boards in and outside of China. In 2013, Ms. Hsui was awarded the highest honor of Central Government as one of China's top 100 Entrepreneurial Innovators for lifetime achievement in financial services in China.
Ms. Hsui is a graduate of the University of Singapore and has a postgraduate degree from l'Institut d'Etudes Politiques in Paris.