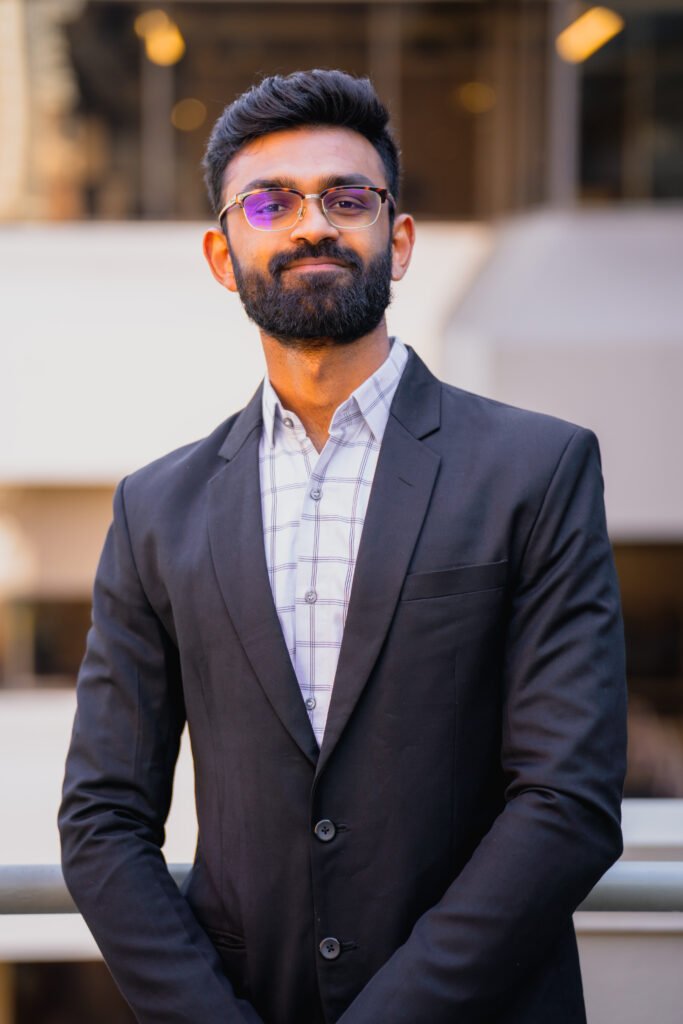 The Vivien Wang scholarship is meant to provide scholarship support to the School of Management students in the Global Student Ambassador Program (GSAP). Vivien Wang is one of the founding board members and Advisory Board Chair Emeritus of CBSI. Receiving this scholarship is an outstanding achievement for any student. This accomplishment not only recognizes the student's academic and extracurricular achievements but also provides financial support to pursue their academic and career goals.
Hemil Doshi, a graduate student pursuing an MBA at USF, is the most recent recipient of the award. Hemil has been a GSAP member for over a year, and he currently serves as the VP of Technology for GSAP. He is enthusiastic about the exceptional opportunities GSAP provides and is eager to get more involved. "I feel honored and privileged to have been selected as a recipient of this prestigious scholarship. This scholarship will make a significant difference in my academic journey, allowing me to focus on my studies and achieve my academic goal of getting an MBA." Hemil has contributed significantly over the past year to GSAP and CBSI from his SA role.
With Hemil's demonstration of commitment to the GSAP program, his academic excellence, and plan to use these funds to advance his career, GSAP and CBSI have been delighted to award Mr. Hemil Doshi the Vivien Wang Scholarship.