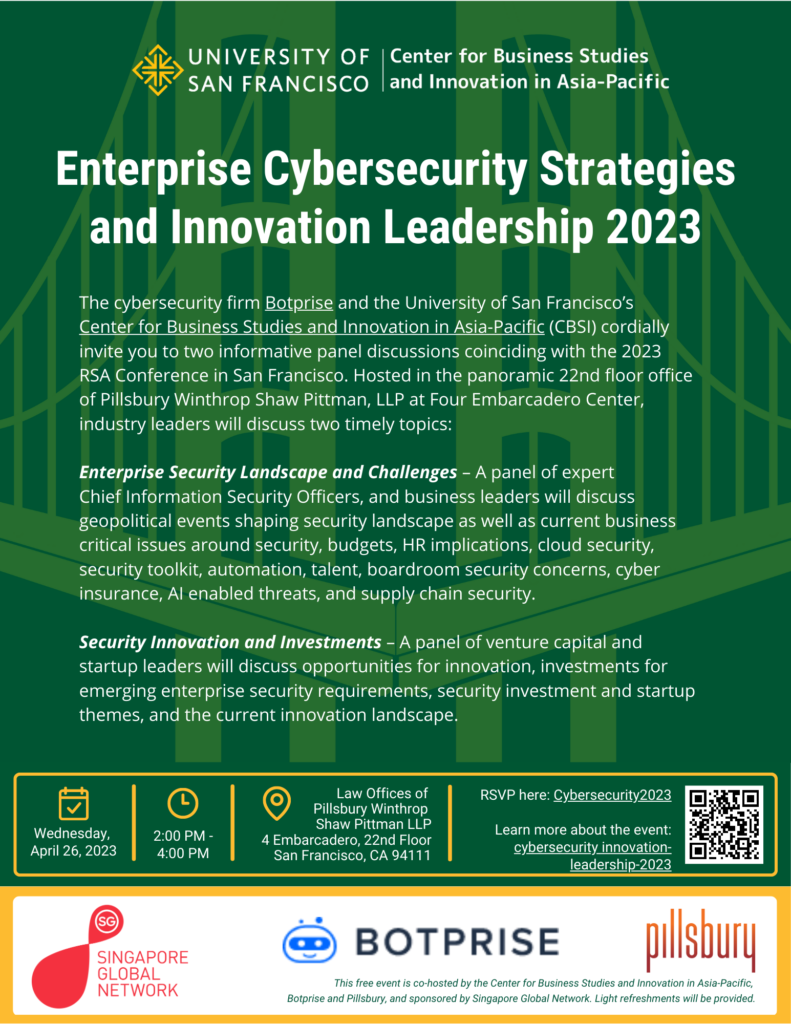 Date/Time: 2:00-4:00 pm, Wednesday, April 26th
Location: Pillsbury Winthrop Shaw Pittman, LLP; Four Embarcadero Center, 22nd Floor, San Francisco, CA 94111-5998
Registration: https://www.eventbrite.com/e/595019337857
Event Description:
The University of San Francisco's Center for Business Studies and Innovation in Asia-Pacific (CBSI) cordially invites you to the April 26th "Enterprise Cybersecurity Strategies and Innovation Leadership 2023" coinciding with the 2023 RSA Conference in San Francisco. Hosted in the office of Pillsbury Winthrop Shaw Pittman, LLP on the panoramic 22nd floor of Four Embarcadero Center, panels of industry leaders will discuss two timely topics. 
In the "Enterprise Security Landscape and Challenges" panel, Chief Information Security Officers and Business leaders will discuss geo-political events shaping security landscape, current business critical issues around security, budgets, HR implications, cloud security, security toolkit, automation, talent, boardroom security concerns, cyber insurance, AI enabled threats, and supply chain security. In the "Security Innovation and Investments" panel, venture capital and startup leaders will discuss opportunities for innovation, investments for emerging enterprise security requirements, security investment and startup themes, and the current innovation landscape.
This free event is co-hosted by the Center for Business Studies and Innovation in Asia-Pacific, the cybersecurity firm Botprise, and the global law firm Pillsbury.  Singapore Global Network is our proud sponsor. Light refreshments will be provided. Please register in advance through Eventbrite: https://www.eventbrite.com/e/595019337857
Event Host and Sponsor Organization Profiles:
The University of San Francisco's Center for Business Studies and Innovation in Asia-Pacific is a research center within the University of San Francisco's School of Management that facilitates interaction and collaboration between students, faculty, government leaders, and Asia-Pacific business communities. CBSI serves as a bridge connecting the US and Asia, a center of knowledge and innovation, and an educational incubator for current and future business leaders.
Botprise is the No-Code CloudOps Hyperautomation company for mid-size enterprises. Founded by Cloud automation and services experts with the belief that eliminating manual steps and human intervention was possible in managing cloud systems. By connecting applications, infrastructure, data, and processes with intelligent, Event & AI driven automation, we make it simple for any user to author/deploy automation at scale. For more information, please visit https://www.botprise.com/.
Pillsbury Winthrop Shaw Pittman LLP is an international law firm with a particular focus on the technology & life sciences, energy, financial, and real estate & construction sectors. Recognized as one of the most innovative law firms by Financial Times and one of the top firms for client service\ by BTI Consulting, Pillsbury and its lawyers are highly regarded for their forward-thinking approach, their enthusiasm for collaborating across disciplines and their authoritative commercial awareness. For more information, please visit https://www.pillsburylaw.com/en/.
Singapore Global Network (SGN) is part of the Singapore Economic Development Board and focused on building a community of friends of Singapore globally. Their mission is to build a global community with Singapore at its heart and create meaningful connections between members. Whether you are Singaporean, someone who has worked or lived in Singapore or simply interested in exploring opportunities here, you are warmly invited to join their 104,000-strong network of global professionals and friends. Join to forge meaningful connections with a global community of professionals and entrepreneurs, stay updated on the latest developments in Singapore and SE-Asia, be invited to professional and social networking events, access exclusive industry guides and perks with Singapore brands. For more information, please visit https://www.edb.gov.sg/.
2:00-2:10        Welcome
Remarks:  Dr. Xiaohua Yang (Founding Director, USF CBSI), Jenny Liu (Partner, Pillsbusy) and Kishan Bulusu (Founder and CEO, Botprise)
2:10—3:00    Panel One: Enterprise Security Landscape and Challenges Panel
Kishan Bulusu – MODERATOR
Les Correia – v-CISO
Ramy Houssaini – BNP Paribas
Puja Jaspal – Fastly
T.C. Niedzialkowski – Pillsbury
3:00-3:50        Panel Two:  Security Innovation and Investments
Oksana Riabichko – MODERATOR
Satya Bajpai – JMP Securities
Kishan Bulusu – Botprise
Abhishek Singh – Araali Networks
Shabd Vaid – Crucial Bits
Dr. Sue Xu – Amino Capital
Adam Goldberg – Partner, San Francisco Litigation
Julia Pardee – Venture Associate, Cyber Monetary Fund
Speaker Bios: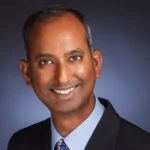 Kishan Bulusu – Founder and CEO of Botprise
Kishan Bulusu is the Founder and CEO of Botprise with more than 20 years leadership experience at both startup and established companies. He has been in the forefront of using AI and automation for value transformation of enterprises and is excited to lead the Botprise team on this journey with our customers and partners. As a managing director at JFP Holdings, a Merchant Bank for China, he advises Chinese and Global companies in adopting latest technologies and management best practices to create global footprint and participate in Chinese growth.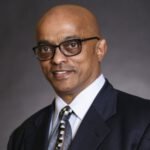 Les Correia – Cybersecurity Executive,  v-CISO, Advisory Board Member, Mentor
Les Correia is an innovative, collaborative, and visionary Cybersecurity Leader with extensive experience driving business objectives, security, and compliance through dynamic technology functions and solutions. He is an industry thought leader who employs custom methodologies and frameworks that balance security with business agility. He has held leadership roles at various organizations, including Estee Lauder, AT&T, Lucent, INS (now BT Professional services), Vis.align/Forté, Mannai, Digital in several countries.
Ramy Houssaini – Chief Cyber & Technology Risk Officer & Group Privacy Officer
With two decades of global experience helping highly regulated organizations to safely enable their customers with frictionless security, optimise their security engineering operations, and transform their overall approaches to Cybersecurity & Technology Risk Management to adjust to a borderless operating model in a collaborative and sustainable way, Ramy has deep experience in Securing highly dynamic multi cloud environments and securing high velocity workflows in Continuous Integration and Continuous Deployment ecosystems. With technical and leadership expertise in the development and management of engaged teams to drive the execution of complex Cyber Transformation Programs based on the NIST Cybersecurity Framework, FFIEC Cybersecurity Assessments, CIS 20 and ISO, he also has experience in empowering/reinvigorating teams and managing remediation programs, regulatory interactions, assessments and compliance mandates.
Puja Jaspal – Chief People Officer, Fastly
Puja has 20 years of experience across B2C and B2B companies (including 13 years in HR leadership roles). She has served as a business advisor to the CEO and C Suite with deep experience and insights in the areas of transformation strategy, talent management and risk mitigation. Currently, Puja is the Chief People Officer of Fastly, where she leads all aspects of human resources. She also serves as the primary interface with Fastly board's compensation committee. Puja previously served as Senior VP, People & Communities at Cisco, where she helped shape the evolution of Cisco's workforce. During her time at Cisco, she led the talent strategy which drove the company's transformation in Engineering and Corporate Functions business units, representing 40,000+ employees and contractors, contributing to Cisco achieving the #1 best place to work in the world in two consecutive years.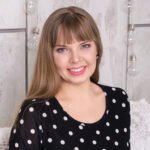 Oksana Riabichko – Head Of Operations, Botprise
Highly driven leader with extensive experience in Management including Business Strategy, Operations and Consulting. Have proven hands-on record of solving technical, management and strategic issues. An excellent and extremely personable communicator proficient at tailoring information to meet the needs of the customer.
Satya Bajpai –  Managing Director, M&A (JMP Securities, a Citizens Company)
Technology Investment Banking leader with 15+ years of experience in advising CEOs, CFOs and Board of Directors on Strategic Advisory, M&A, Private Placements and IPO. Software M&A Coverage. Other sectors include tech and services companies across various verticals . Tech M&A investment banker with over 30+ announce transaction with cumulative $100Bn+ of transaction value. Interviewed by CNBC markets desk on multiple occasions and a speaker at various reputed conferences (Benzinga, TABB, Founder's World, Trading Show etc.) . Adjunct Professor / Lecturer at Rice University – Jones School of Management and USF Business School. M.B.A. from NYU Stern (Dean's List / Stern Scholar) and MS/BS in Electrical Engineering from IIT-Mumbai. Certifications: Series 63, Series 7, Series 79, SIE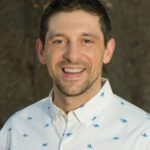 T.C. Niedzialkwosk – Chief Information Security Officer, Nextdoor
T.C. Niedzialkwosk protects Nextdoor's neighbors, employees, and platform from cyber threats. T.C. has successfully grown and led security teams at technology startups and at the United States Federal Reserve. 
Abhishek Singh – CEO, Araali Networks
Abhishek was previously the Co-Founder/VP Engineering at Tetration Analytics where he led the initial team to build and scale a datacenter-scale platform to enable micro-segmentation and security in a Virtual Machine environment. Prior to Tetration, he held engineering leadership positions at Aruba, Cisco and Ericsson. Abhishek has a Bachelor's in Technology degree from the Indian Institute of Technology Kanpur and a Masters's degree from John Hopkins University (both in Computer Science).
Shabd Vaid – CEO, Crucial Bits
Shabd Vaid is a software technologist and an angel investor with nearly three decades of industry experience. He is the CEO of Crucial Bits. Until recently, Shabd Vaid was the co-founder of Strikedeck, a company acquired by Medallia in 2019. Before Strikedeck, Shabd co-founded companies like Grokr and iStorez. Prior to that, Shabd held senior engineering positions at Responsys, Intel, ABC Technologies and Newgen Software. Shabd invests in early stage startups and is an advisor to several companies. He is a member of the TiE Angels, Silicon Valley.
Dr. Sue Xu – Managing Partner, Amino Capital
Dr. Sue Xu is a Managing Partner at Amino Capital, and her focus areas of investment include data-driven solutions. She was interim CEO of CandyHouse and CyteSi. Since 2012, she has involved with more than 260 investments mostly in seed and Series A, with 13 unicorns, including Chime Bank, Webflow, Rippling, Weee, Headspin, Grail (acquired by Illumina), OmiseGo and DFINITY (launched with $45B market cap), Mobike (acquired by Maituan), and industry leading fast growing startups, such as Wyze, Avail MedSystems,, Orbeus (acquired by Amazon), Ozlo (acquired by Facebook), GrokStyle (acquired by Facebook), Assemblage (acquired by Cisco), Woomoo (acquired by Priceline), Contastic (acquired by Sugar CRM), Evertoon (Acquired by Niantic | PokemonGo), Yiqixie (Acquired by Kuaishou), Dataform (acquired by Google), Voyage (acquired by Cruise) and et al.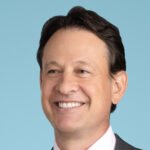 Adam Goldberg – Partner, San Francisco Litigation
Adam Goldberg is a partner in Pillsbury's Litigation practice with a focus on white collar and corporate investigations, U.S. regulatory compliance and cross-border disputes involving high-risk jurisdictions, including in Asia, the Middle East and Latin America. Adam advises clients in a wide variety of disputes and investigations, including international and government investigations, international arbitrations, securities litigation and counseling on the regulatory aspects of business transactions. He also represents clients in complex business and intellectual property disputes and has litigated at both the trial court and appellate court levels.
Julia Pardee – Venture Associate, Cyber Monetary Fund
Julia Pardee serves as Venture Associate at Cyber Mentor Fund, where she oversees deal sourcing and execution, tracks the portfolio, and helps cyber founders scale their companies. Prior to CMF, she worked with a variety of startups in cyber and advertising, supporting both marketing and business development efforts. She is passionate about bringing more young women into venture capital and actively mentors current students at her alma mater, Lehigh University. As a part of the Gen Z Leadership team, she manages the community's curated job board that provides Gen Zs with compelling opportunities in tech and venture capital.