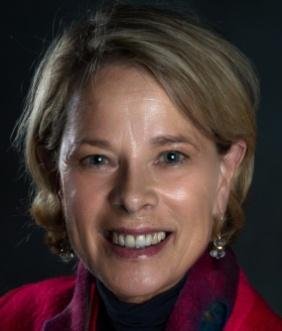 CBSI Advisory Board Member
Independent Corporate/Nonprofit Director; Advisor/MJGlobal Insights
Marsha Vande Berg is an independent corporate director and advisor with expertise in Asia Pacific capital markets, governance and geopolitical risk analysis. She brings a unique international lens as an executive with a political scientist's interest in technology's capacity to shape international affairs, competitive risk analysis and public policy plus capital and investment decision-making. She is leading the invitation-only Expert Exchange India program with the Institute for Competitiveness India.

She has been a corporate CEO and independent director of Tata Capital Singapore. She currently serves on the board of Quantum Advisors, a privately held financial services firm headquartered in Mumbai. As MJGlobal Insights, she provides advisory services to think tanks and corporate clients on governance, sustainability best practices and geopolitical risk management with emphasis on the Asia Pacific.
Recent thought leadership centered on the integration of sustainability best practices and corporate governance, focusing on DFIs and institutional investment portfolios generally. She holds an IFRS Level 1 FSA (Fundamentals of Sustainability Accounting) certificate. She is a qualified financial expert under NYSE/SEC rules.
Her engagements draw significantly on her experience as a Distinguished Career Fellow at Stanford University, 2016–17, and Harvard University Program on International Financial Services Fellow, 2015.
She also draws on her work as CEO of the Pacific Pension and  Investment Institute, 2005–14, overseeing the institute's strategic build-out of its Asia Pacific platform and as a premier membership organization for institutional investors. As CEO, she oversaw PPI's significant growth, engaging with financial and government leaders in each of Asia's substantial economies as well as North America, Europe, the UK and the Middle East.
As CEO, she established the Executive Seminar for institutional investors wanting deeper understanding of major Asian markets. The 2005 inaugural seminar facilitated what became CalPERS Trustees' dramatic turnaround on investing in China. She worked closely with the Asian Development Bank, facilitating investment/governance workshops for pension executives. She established PPI's communications program to enhance the Institute's thought leadership profile. During her tenure, PPI doubled staffing and revenues, also refining its investment strategy, She grew the P&L from under $1 million to $2 million-plus—small by some standards, but managed and governed as if it were a $2 billion company.
Prior to her engagement with PPI, she worked in various media-related capacities as owner-manager, editor, writer and contributor. She has engaged as professor of practice in multiple venues including Stanford University executive education.
Pickering currently serves on the ChinaSF Advisory Board and the advisory council of USC's Center for International Business Education and Research (CIBEAR). He is a former Foreign Service Officer with the U.S. Department of State, serving from 1981 to 1993, and specializing in Political and Arms Control issues. He was Deputy Political Counsel on the U.S. Delegation to the Conference on Security and Cooperation in Vienna during the collapse of the Soviet Union and the creation of the "New Europe" from 1988-1992. Pickering holds a doctorate in History from the University of California at Berkeley and an MA in Political Science from Stanford University.