Leaders, experts, and students gathered to share their thoughts on global trade and blockchain technology.
On April 23, 2018, students, faculty, and others from the USF community, gathered to hear speakers and panelists talk about Blockchain technology and the changes happening between the US and China in terms of global trade. The crux of the issue was regarding Donald Trump's sanction on increasing tariff for goods imported from China and if this will begin the brewing of a trade war. The event was hosted by the China Business Studies Initiative (CBSI). Professor Xiaohua Yang, Director of CBSI and Kishan Bulusu, CBSI Advisory Board Member and Founder of Trealth, co-organized this forum.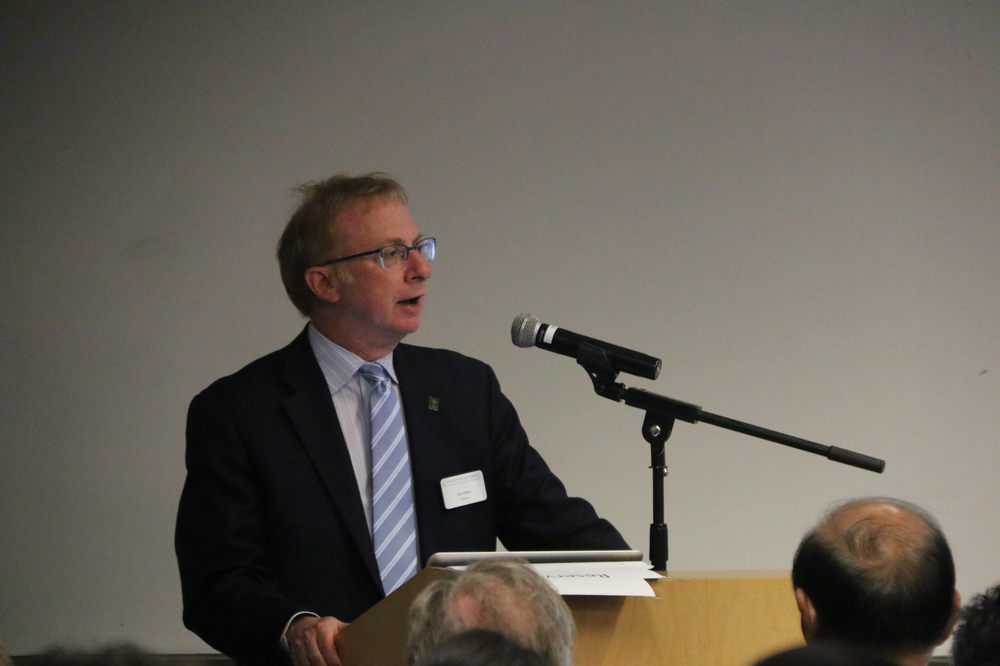 Professor Donald Heller delivering welcome remarks
The event opened with a speech given by Chinese Consul General to San Francisco Luo Linquan. He began by giving his warmest welcomes to the audience. "I am so delighted to see such a big audience… interested in global trade and investment through China," said Linquan. He went on to provide context and informed the audience on the impact China has had in global trade. "Trade has become a driving force for global growth," he said. "China has been the powerhouse for global growth, and the main contributor to the open world economy."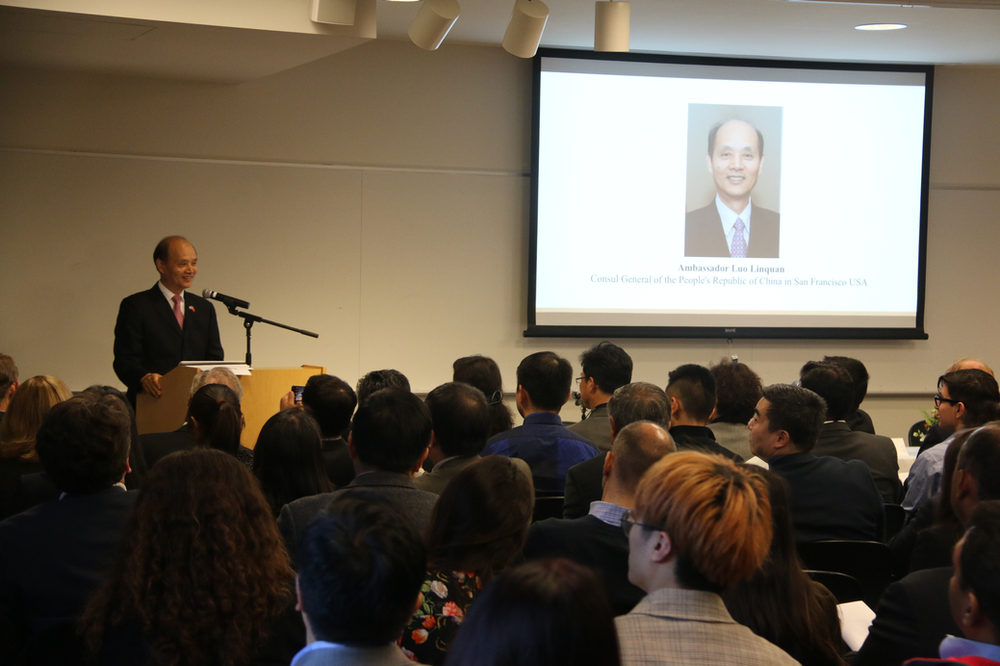 Ambassador Luo delivering keynote speech to the audience
Dr. Sean Randolph delivering keynote speech
Other notable speakers were USF Provost and Vice President of Academic Affairs Don Heller, Senior Director of Bay Area Council Economic Institute, Dr. Sean Randolph, as well as Director of CBSI Xiaohua Yang. "Trade has been historically shaped by policies and politics with significant shifts happening with new technology introduction," said Yang. "Technologies like Blockchain are positioned to rapidly change traditional manual trade processes and open trade networks at a rapid pace." The speakers discussed how Blockchain technology will impact modern trade wars, as well as guidance in navigating these changing times of global trade. Members of the CBSI Student Ambassador Program also had the opportunity to hold a panel discussion on their thoughts and research they found on a variety of companies. "Do you have any hunches on how the Trump tariffs may affect the companies you have researched on?" the students were asked. One student expressed uncertainty in the field of construction since the tariff greatly affects the import on steel. Until the final price of steel imported by China is determined, he explained, construction will resume, but until then, it is very up in the air.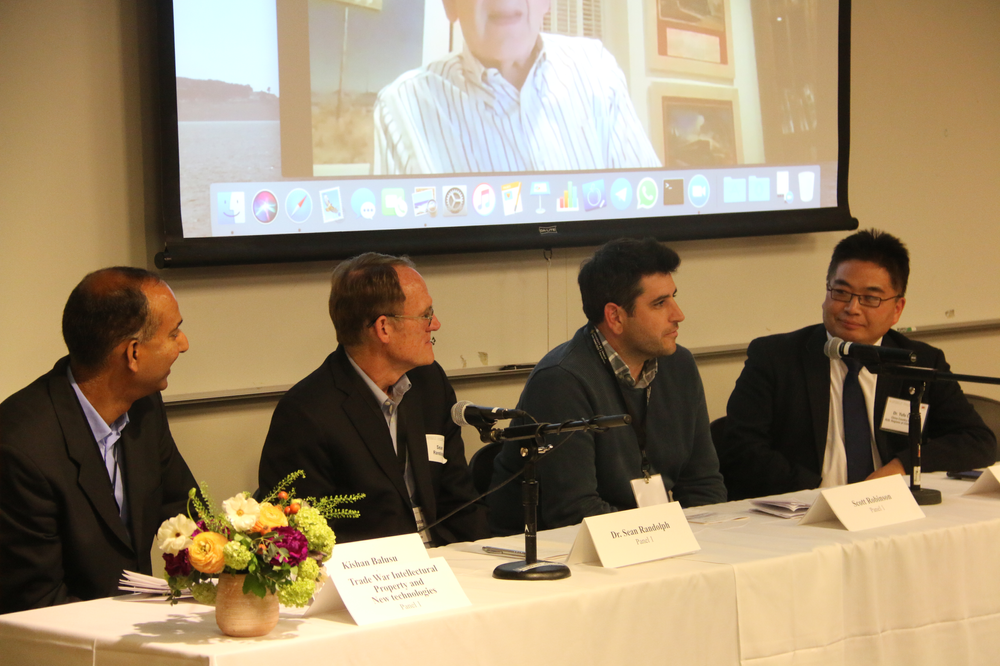 (From left) Kishan Bulusu, Dr. Sean Randolph, Scott Robinson and Dr. Yufu Cheng during panel discussion on "Trade War, intellectual property and new technologies"
Audience listening to the keynote speech
Media Coverage
Photos by Yixun Lu