On the evening of April 23, 2019, China Business Studies Initiative (CBSI) at the University of San Francisco celebrated its fifth anniversary in style at the beautiful Del Santo Reading Roomon Lone Mountain, USF Main Campus.
CBSI was launched in 2014 to leverage San Francisco's gateway position to Asia and China, to make USF a premier center for knowledge that educates future leaders who will build better bridges between US businesses and Chinese businesses. Over the past five years CBSI has hosted international conferences, symposiums and forums, participated in alliances, launched international Student Ambassador program. We created an innovative and entrepreneurial platform for international business and research cooperation.
CBSI's Student Ambassador Program, launched in 2016, features a group of highly selective USF students who combine international diversity and academic excellence. The program aims to train future business leaders to facilitate US-China business.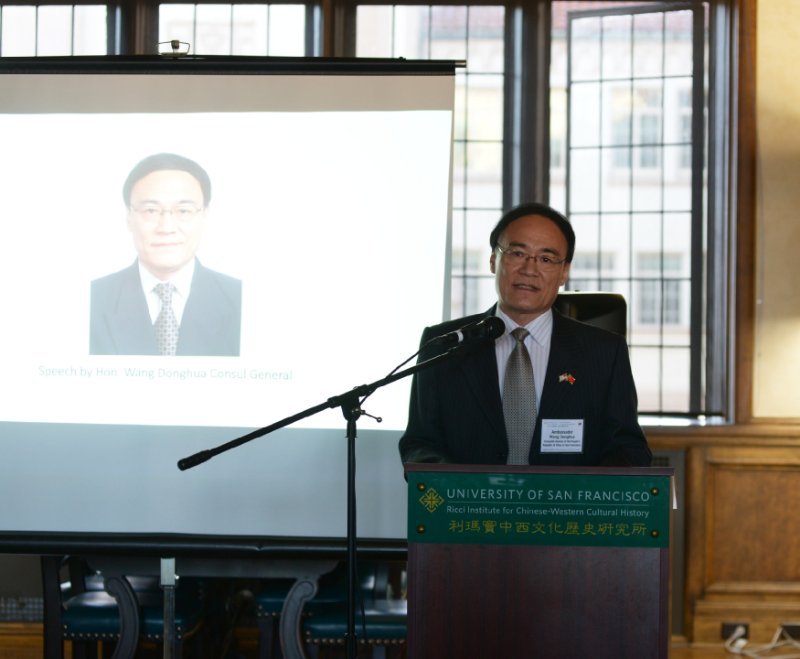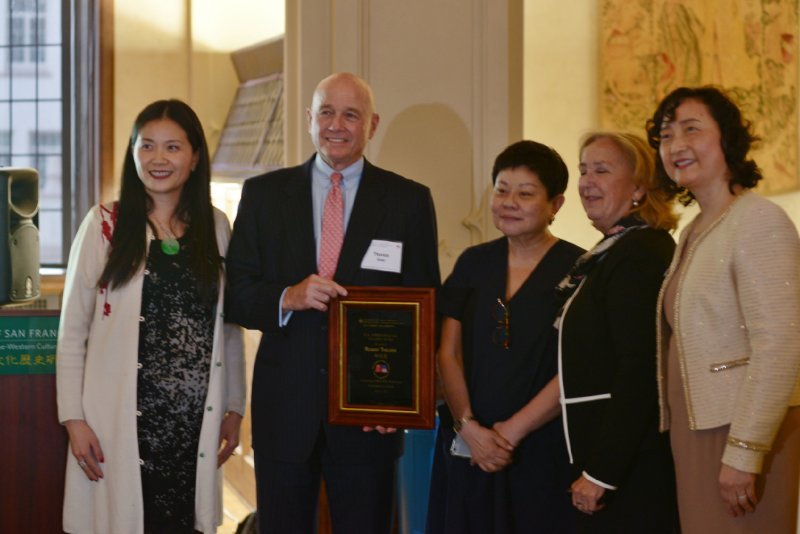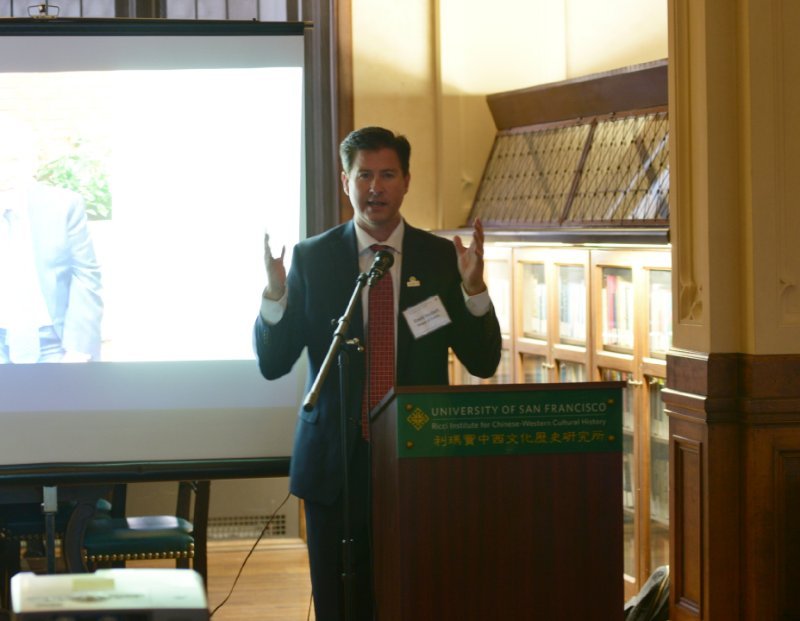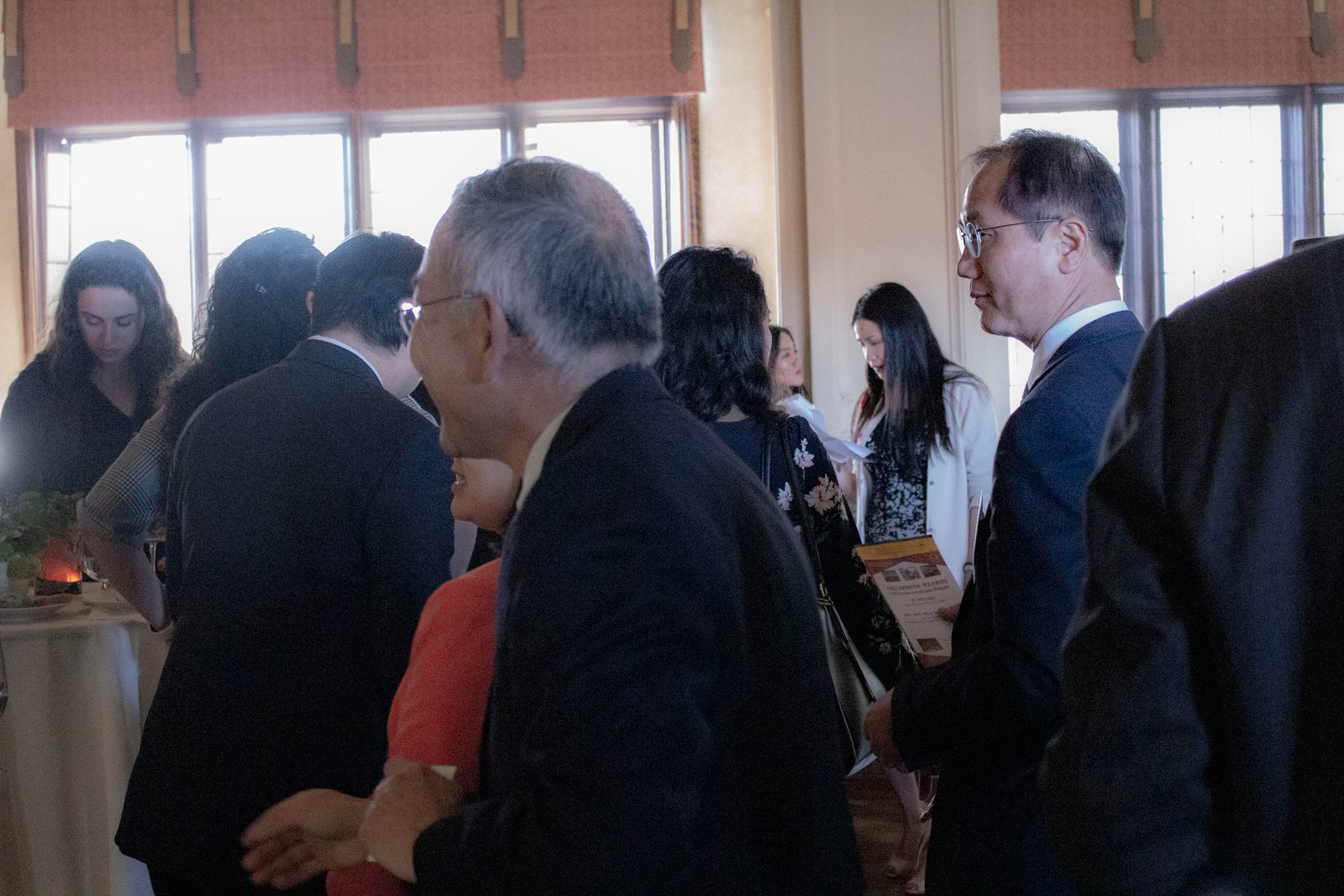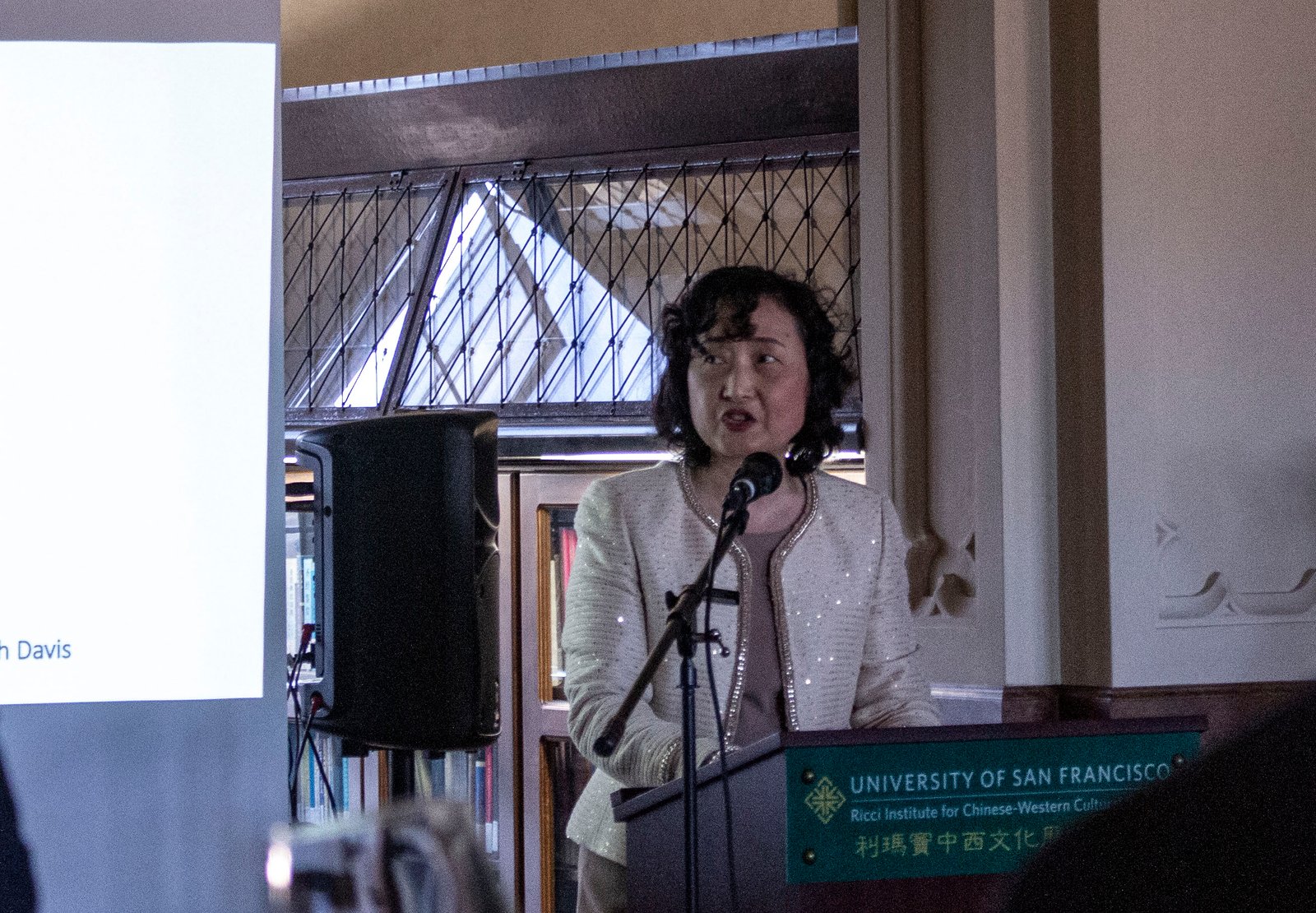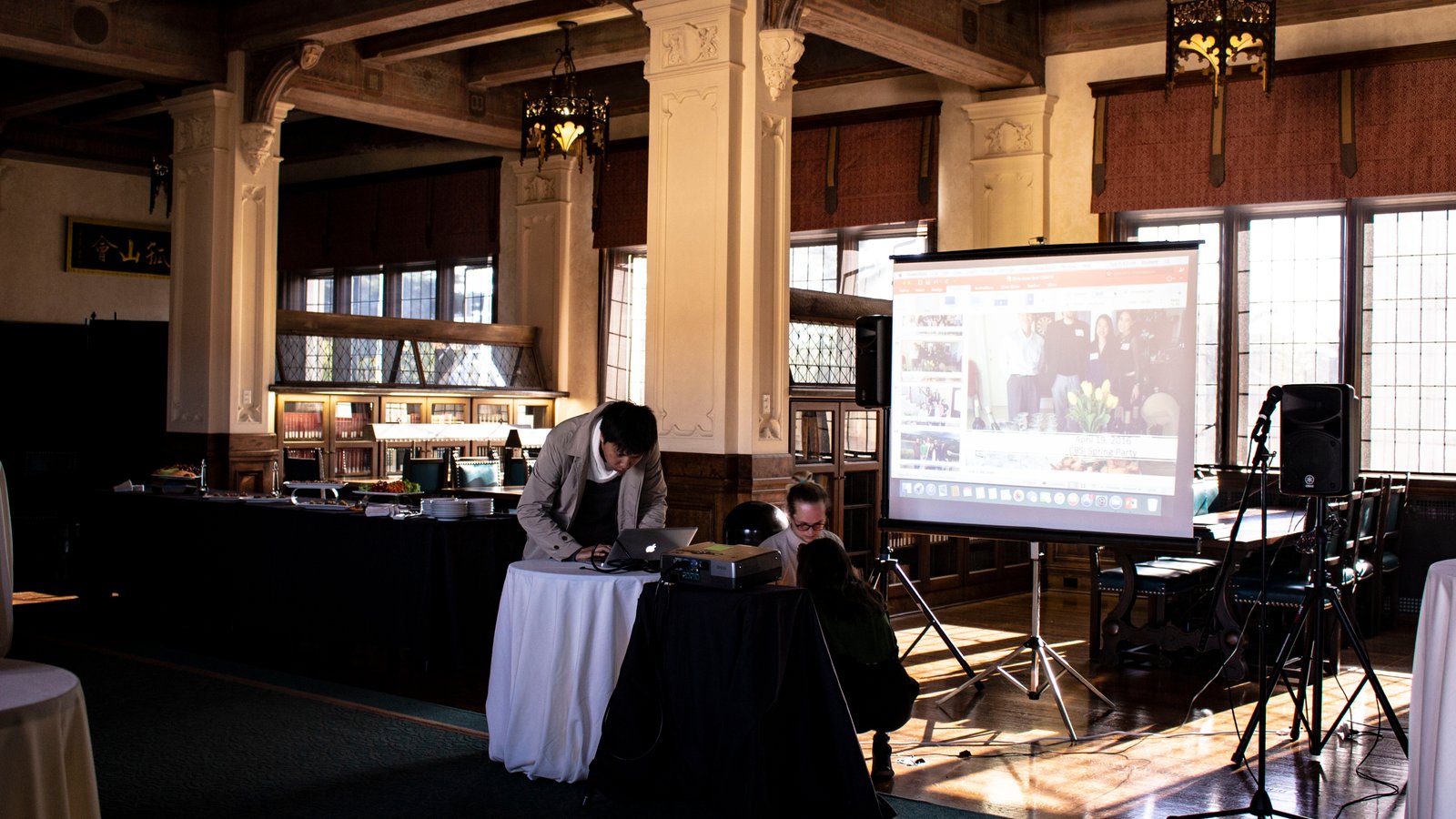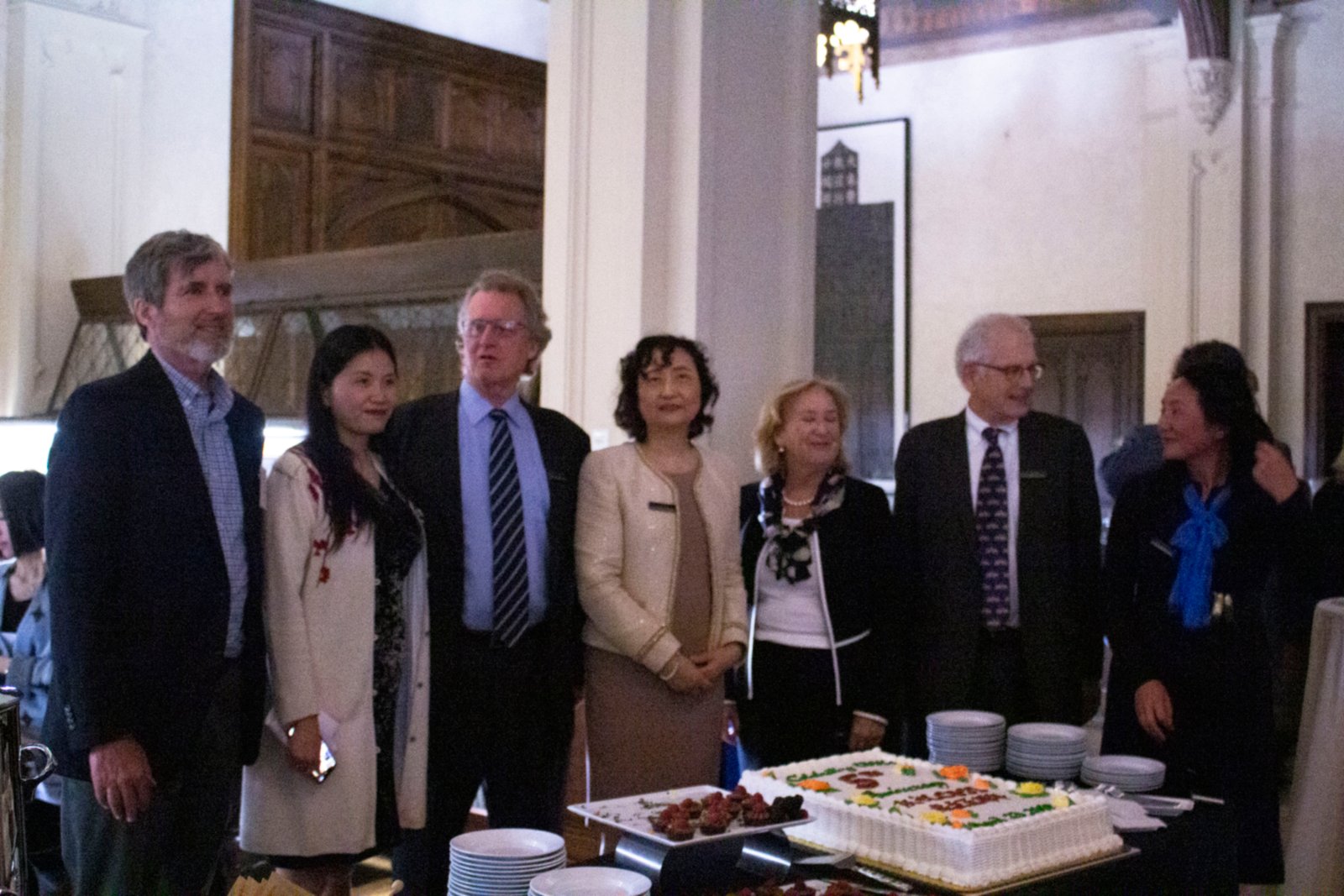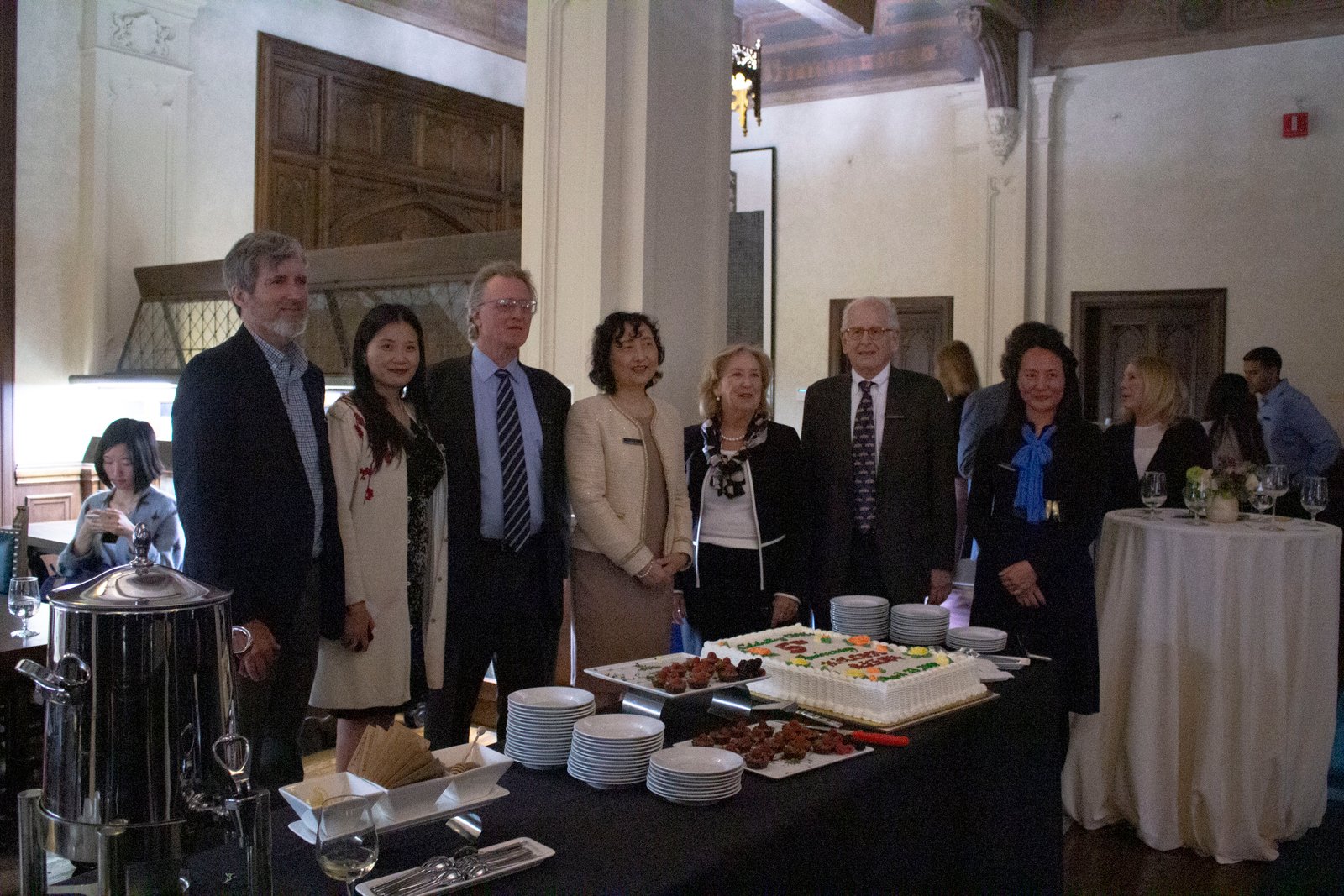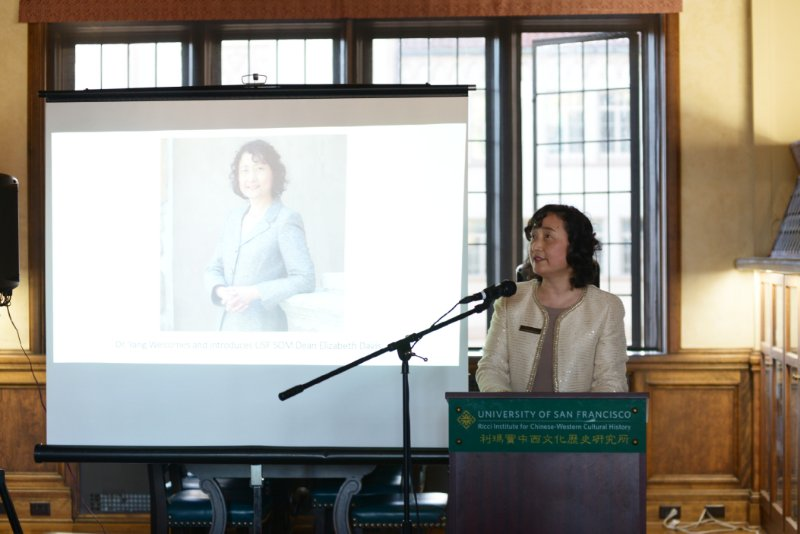 The evening was opened by the Director of CBSI, Prof. Xiaohua Yang, followed by welcome remarks by Provost Donald E. Heller, SOM Dean Elizabeth Davis. The highlight of the evening then followed, when the Honorable Ambassador Wang Donghua, Consul General of the PRC in San Francisco, delivered his keynote address. Ambassador Wang gave an upbeat assessment of the state of China's economy and of the potential opportunities for future US-China trade, remarks that were very well received by the audience. We then honored the evening's two awardees, Mr. Franklin Urteaga and Mr. Robert Theleen, both of whom were presented with the 2019 US-China Partners Champion Award by Prof. Barry Doyle, CBSI Co-Director, and Ms. Vivien Wang, CBSI Advisory Board Chair, respectively. Although Mr. Theleen was prevented from attending due to an injury, his wife Jenny made a surprise visit to personally convey her husband's good wishes and regrets for his absence. Mr. Theleen's award was accepted on his behalf by Mr. Thomas Greer. Dublin (CA) Mayor David Haubert also came to deliver congratulations to CBSI on this special anniversary. Throughout the festivities, our International Student Ambassadors took the lead in welcoming guests, emceeing the event (Dana Su and David Salazar), taking pictures and videotaping, and running the audiovisuals.
In addition to Consul General Wang, Consuls Peng Wenling and Sun Jia from the Chinese consulate, we were also proud to welcome Consul General Park Joon-yong and Consul Oh Sanghun of the Korean Consulate of San Francisco. And although he could not be present, California Senate Majority Leader Robert Hertzberg presented CBSI with an honorary proclamation.
The evening program concluded with Student Ambassador Wendi Wu thanking Professor Xiaohua Yang and her board for their hard work and support for the CBSI student ambassadors; Professor Yang thanked everyone for their ongoing support and stated "We are here today to thank you for what you have done for CBSI. Without your support and collaboration, we would not be here. As we expand our mission and scope in our next five years and beyond, we look forward to finding more ways to engage with you to continue this CBSI's success."
As a finale, the guests were treated to the beautiful strawberry and cream CBSI 5th Anniversary cake, and began looking ahead to the 10th anniversary celebration!
The 2019 CBSI award celebrates CBSI's mission: To create and share knowledge of global Chinese business by providing a platform connecting scholars, practitioners, policy makers, students and alumni through its unique global positioning in San Francisco.
Please stay in touch!
Thank you! 谢谢!
https://www.youtube.com/watch?v=jdQ7htsmOow
Full Event Video
https://www.youtube.com/watch?v=3Fwz3MSjr1M
Robert Theleen's acceptance speech for CBSI's 2019 US-China Partners Champion Award
https://www.youtube.com/watch?v=P1bkKp5ZG2Y
Congratulatory Video for CBSI's Fifth Anniversary from Wayne Wang, Chairman & CEO of CDP