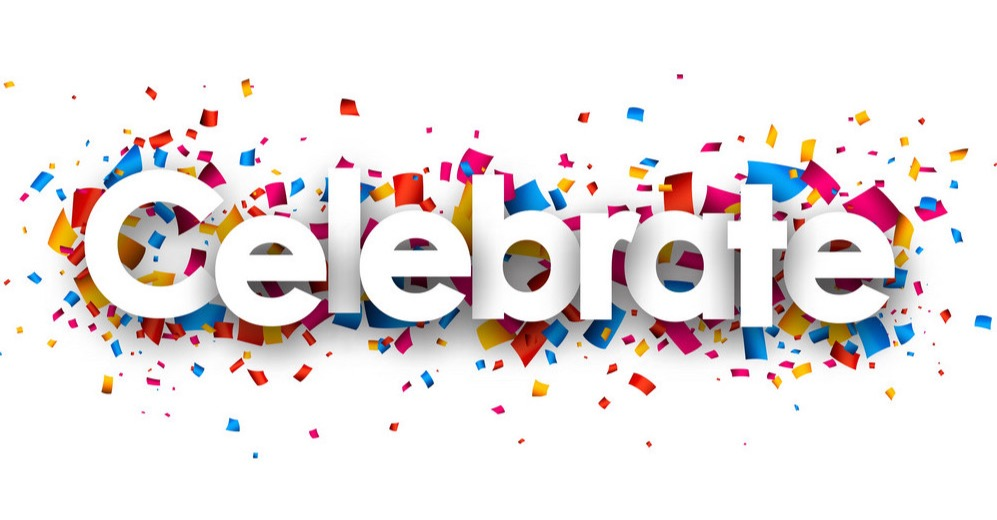 On June 11-12, 2021 PT, the China Business Studies Initiative co-hosted the 5th ECUST-USF International Conference. The theme of this conference was "Global Business in the Digital Age and Post-COVID-19". More than 200 participants from 19 countries attended this international conference.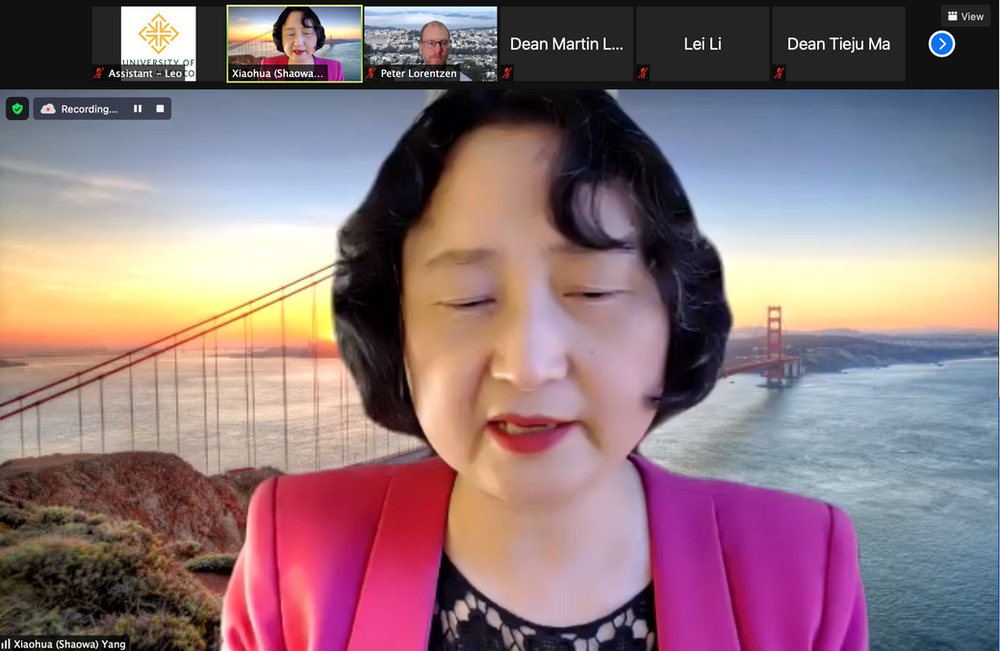 Dr. Charles Moses Dr. Xiaohua Yang
Professor Xiaohua Yang, Director of China Business Studies Initiative, USF, opened the conference by welcoming distinguished speakers, guests and participants. Charles Moses, Dean of School of Management, USF and Tieju Ma, Dean of School of Business, ECUST, delivered welcome speeches. Lei Li, Director for Chinese Mainland of Academy of International Business Asia Pacific Chapter, and faculty at NUBS, offered his welcome remarks.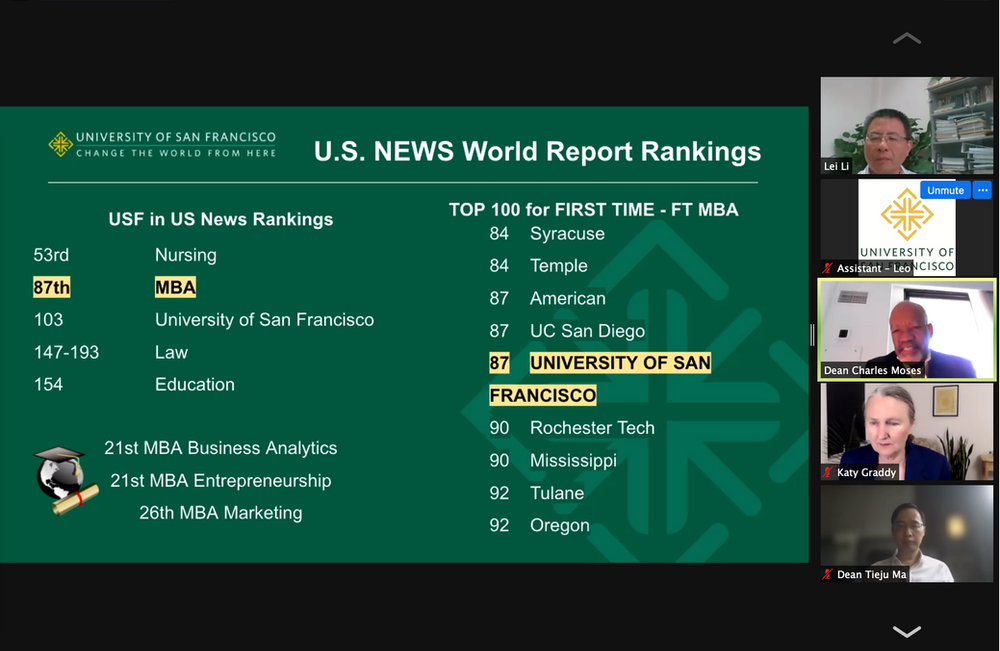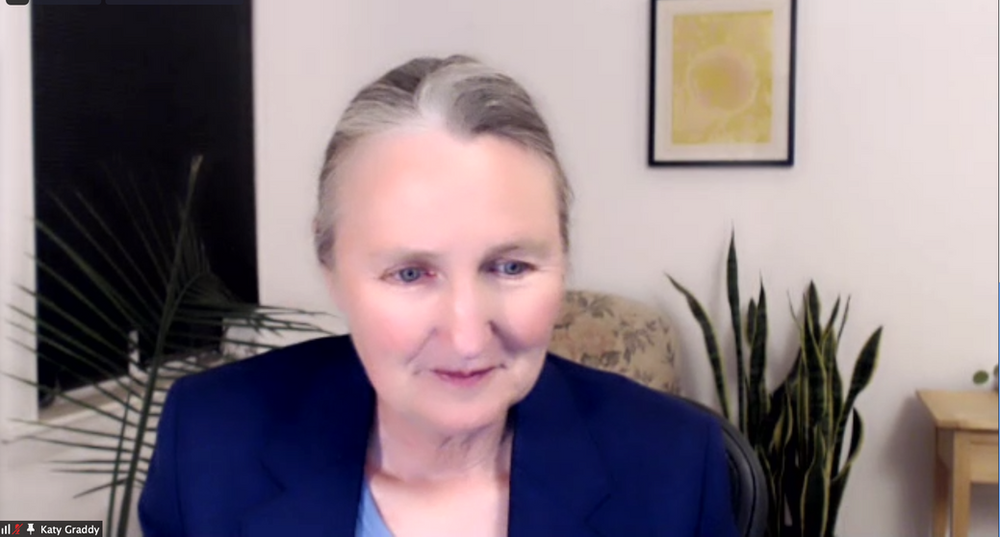 Dr. Dayle Smith Dr. Kathryn Graddy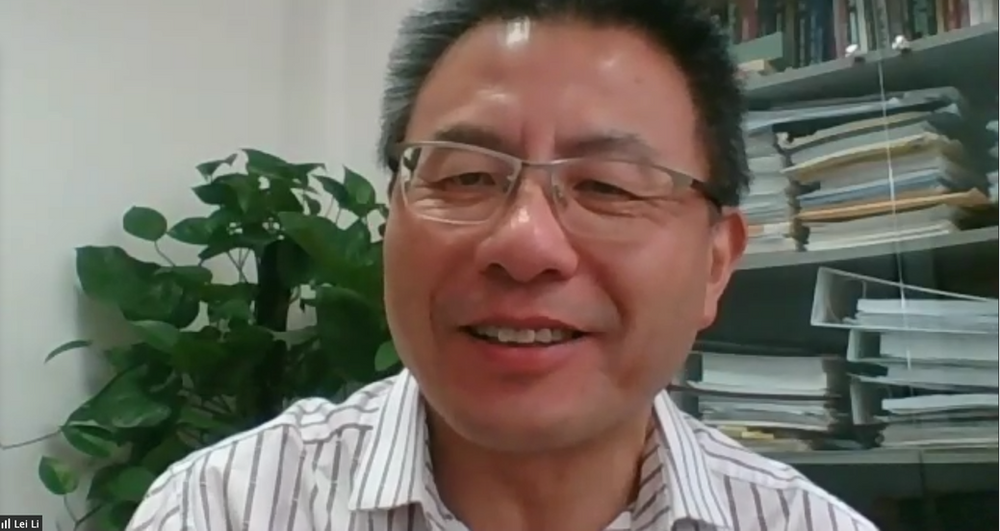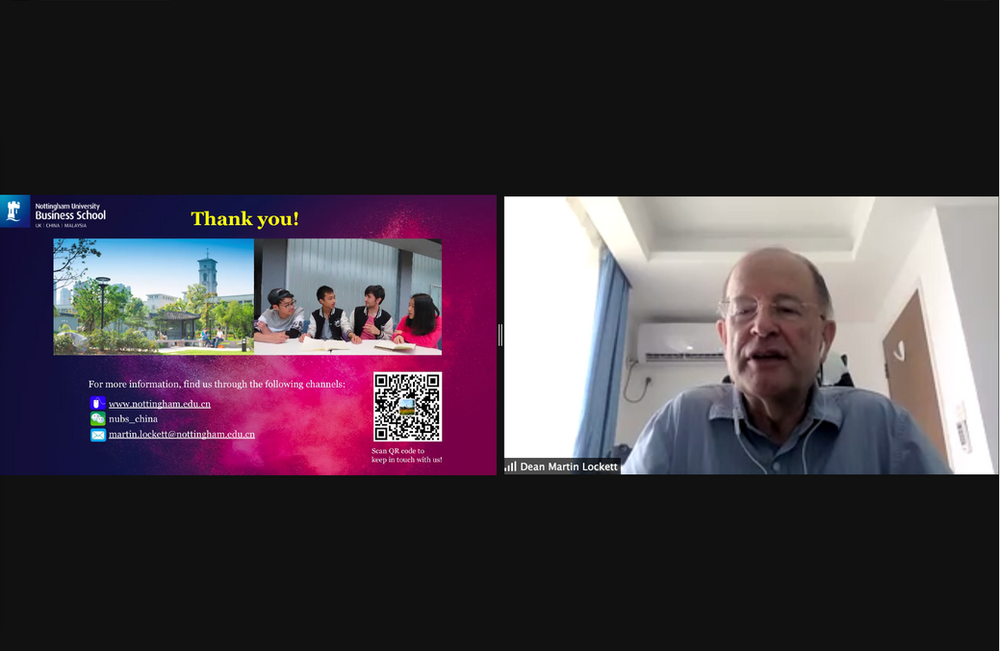 Dr. Lei Li Dr. Martin Lockett
The conference program featured two distinguished keynote speakers, including Marjorie Lyles, Florida International University on "Post-Covid 19: Knowledge Transfer-Beware of Side Effects", and J.T. Li, Hong Kong University of Science and Technology, on "Global Digital Platform Owners' Entry Modes: Antecedents and Outcomes''.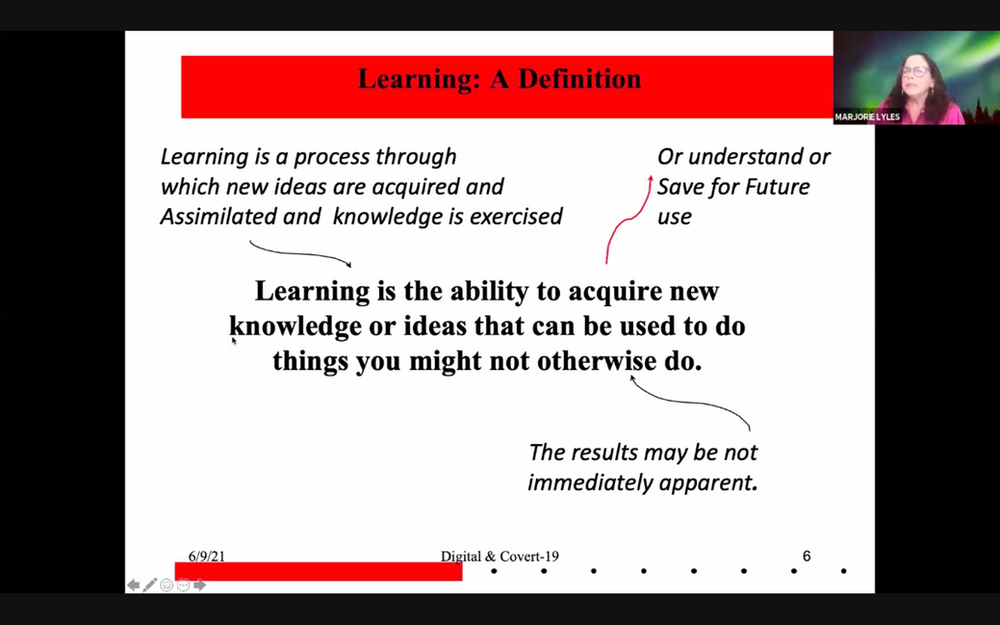 Marjorie Lyles
When giving her keynote address, Ms. Lyles asked the audience if anyone could think of possible side effects that our recent pandemic crisis may have on knowledge sharing. Answering her own question, she stated, "Trust will be challenged, and people need to get to know each other personally" and "those on the other side" …will have… "little social interaction."
Alvaro Mendez, London School of Economics and Political Science, was a participant in Paper Session 3-1. His paper session was titled "Does digitalization make banking more sustainable? A cross-country analysis". After the conference, Mr. Mendez stated "My co-authors and I thoroughly enjoyed the discussions and the high caliber of the presentations. We look forward to participating in future events."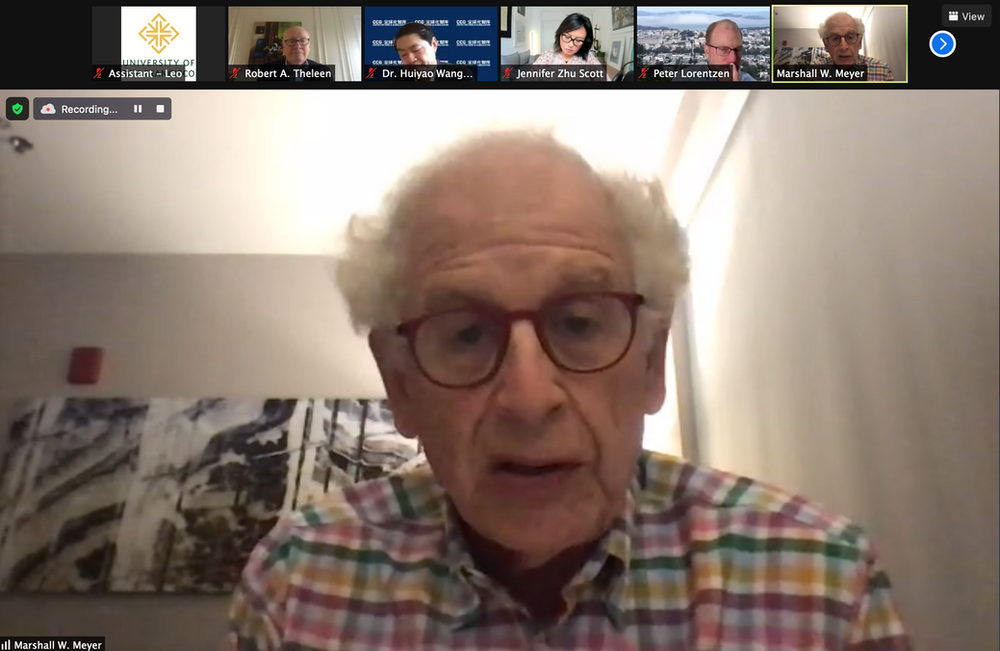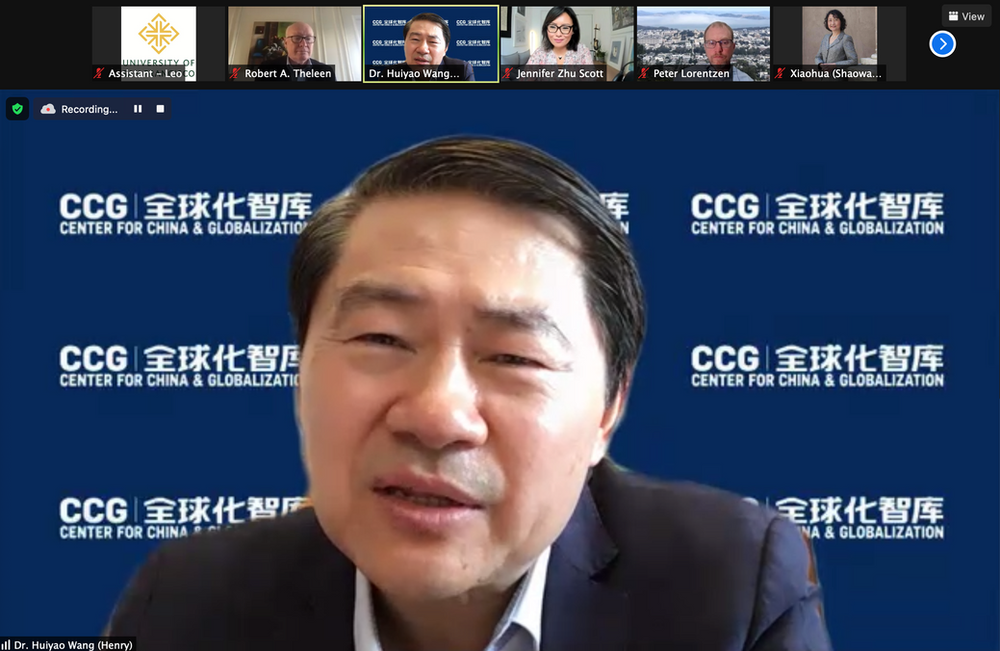 Dr. Marshall Meyer Dr. Henry Huiyao Wang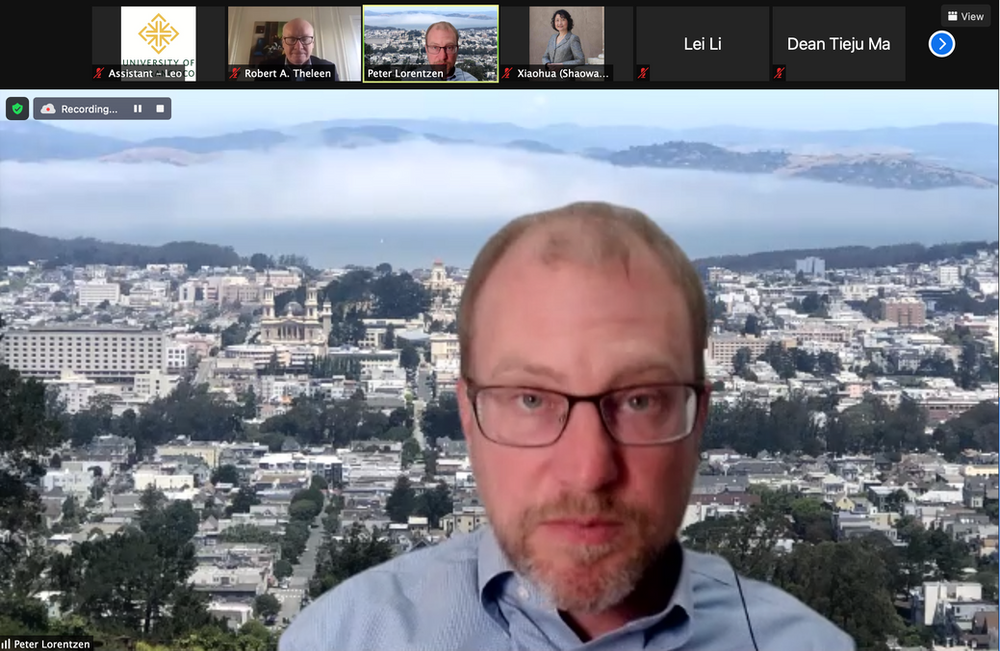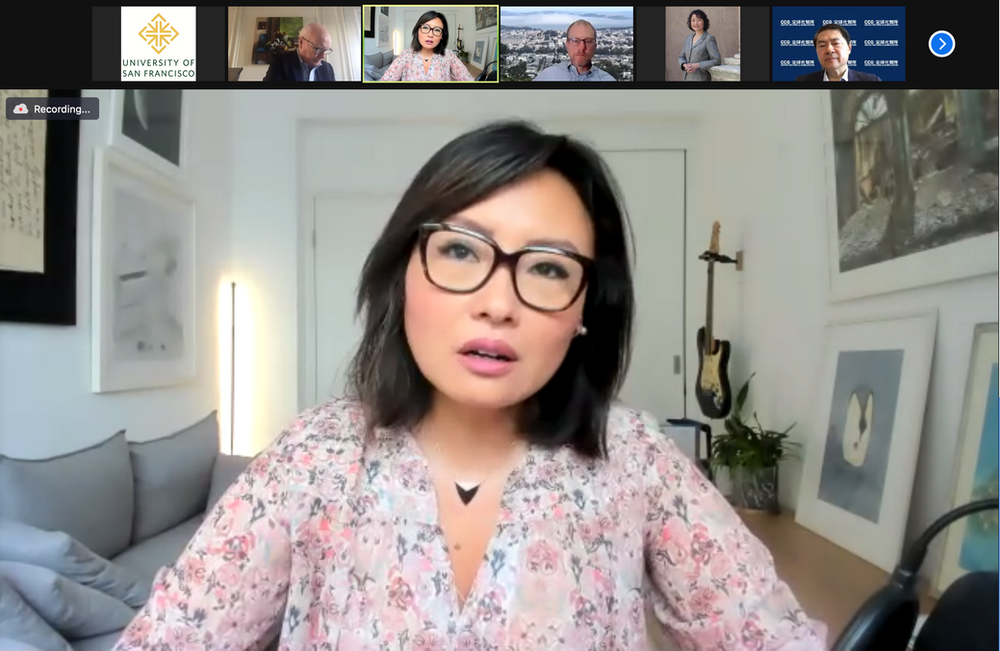 Dr.Peter Lorentzen Dr. Jen Zhu Scott
Dr. Robert Theleen
With keynote, special, and executive panels accompanying numerous paper sessions, the conference was filled with incredible insights and diverse expertise. This two-day conference presented more than 20 panels/sessions on topics including corporate sustainability in the digital era, digital society inequalities, corporate social responsibility, digital governance, and more.
Ending the event where it started, Professor Yang thanked the organizing committee members, including Professor Roger Chen, this year's conference co-chair from USF, all the participants and attendees for making such a wonderful conference happen and left everyone excited for next year.